Unique reach and brand potential
The customised concept developed by motion-X in the form of innovative joint stands combines exhibition space, presentation, discussion and networking and was successfully implemented at Hypermotion Frankfurt 2021.
In the process, the marketplaces were developed as innovative joint stands in tune with the needs of both presenters and visitors. They form the centre of the clustered themes Mobility, Logistics and Green City and reflect the current and future key topics.
42 exhibitors presented at the marketplaces for mobility and logistics, including the Rhein-Main-Verkehrsbund, YUNEX, Logistics Alliance Germany (LAG), Exasol, Atos, Accso, KLU University, Wirtschaftsförderung Frankfurt and many more.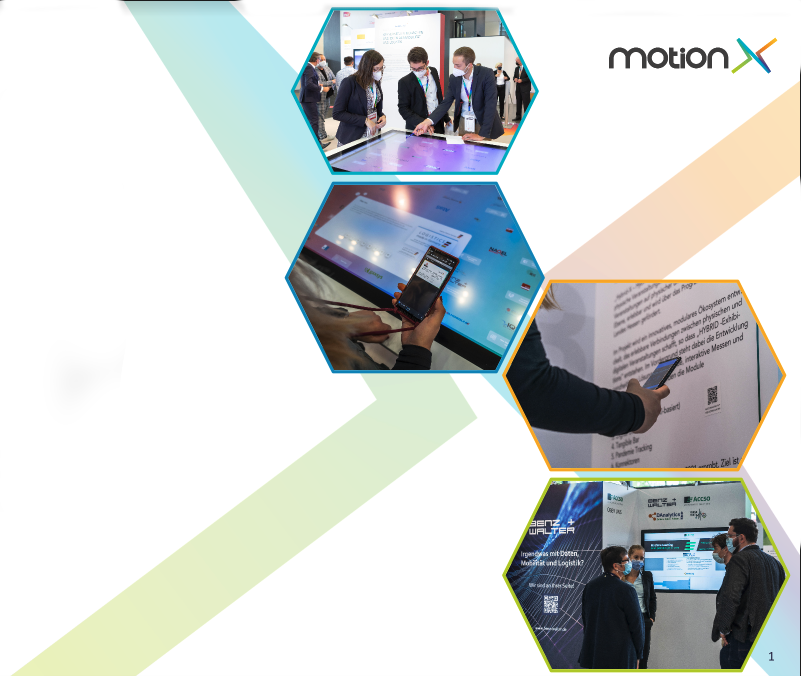 Connecting THEMES and Partners– 360/365 -
Marketplace participants at Hypermotion Frankfurt 2021
The content was available for 3 days on site and for 365 days at www.motion-x.net
Innovative Marketplace Elements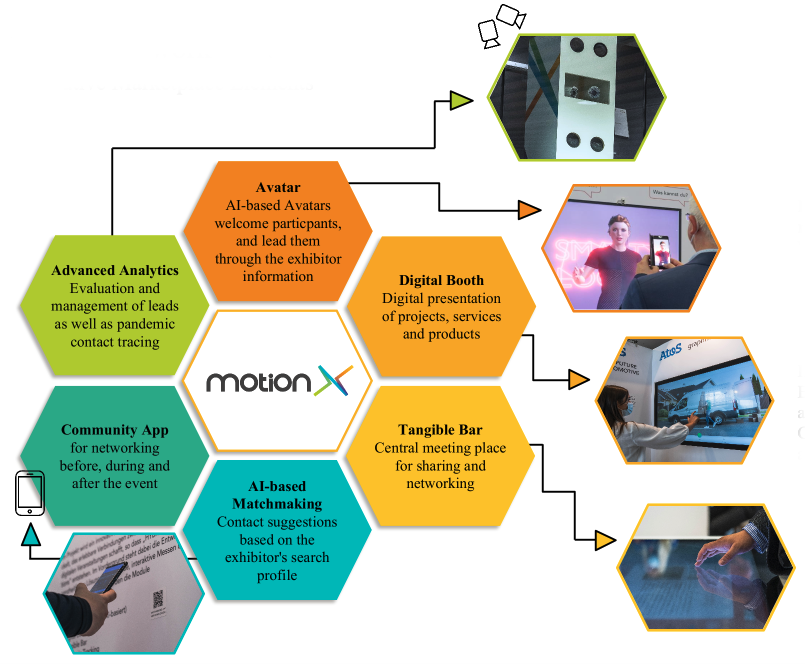 Integrated hybrid elements promote networking and interactive exchange between visitors and exhibitors – irrespective of their type of presence. The hybrid modules were funded through the Distr@l programme of the State of Hesse and integrated and tested on the marketplace as part of the Hybrid-X project (Hybrid Integration of Digital Elements in Physical Event Concepts). The project was awarded a silver medal by the Hessian State Chancellery Minister for Digital Strategy and Development.
Structure according to focus topics
The focus topics connect industries and participants into one community!
The Smart Logistics and Future Mobility marketplaces are the meeting point for participants with innovators, logistics designers, digital champions and "game changers" from the market.
The marketplaces were each designed according to 8 focus topics. The latest ideas for tomorrow's mobility, the best approaches for networking and developing infrastructure on land, water and in the air, as well as innovations and their concrete application in cities and regions will be presented under thematically clustered presentation walls.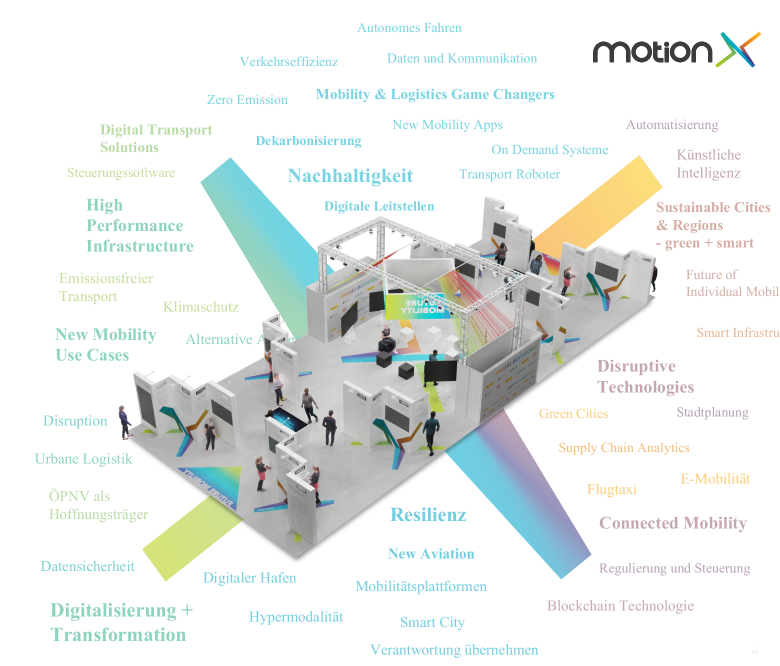 THE MARKETPLACE @HYPERMOTION 2021