motion-X
We connect and transform
WHO we are
As an independent and owner-managed service and consulting company, motion-X provides advisory, agency or mediation services with a focus on logistics and mobility.
As a transformation platform, motion-X bundles the competences of its partners and thus creates interdisciplinary solutions in the field of strategy and management consulting around our core competences of logistics and mobility as well as in our role as a specialist for communication design and digital innovation.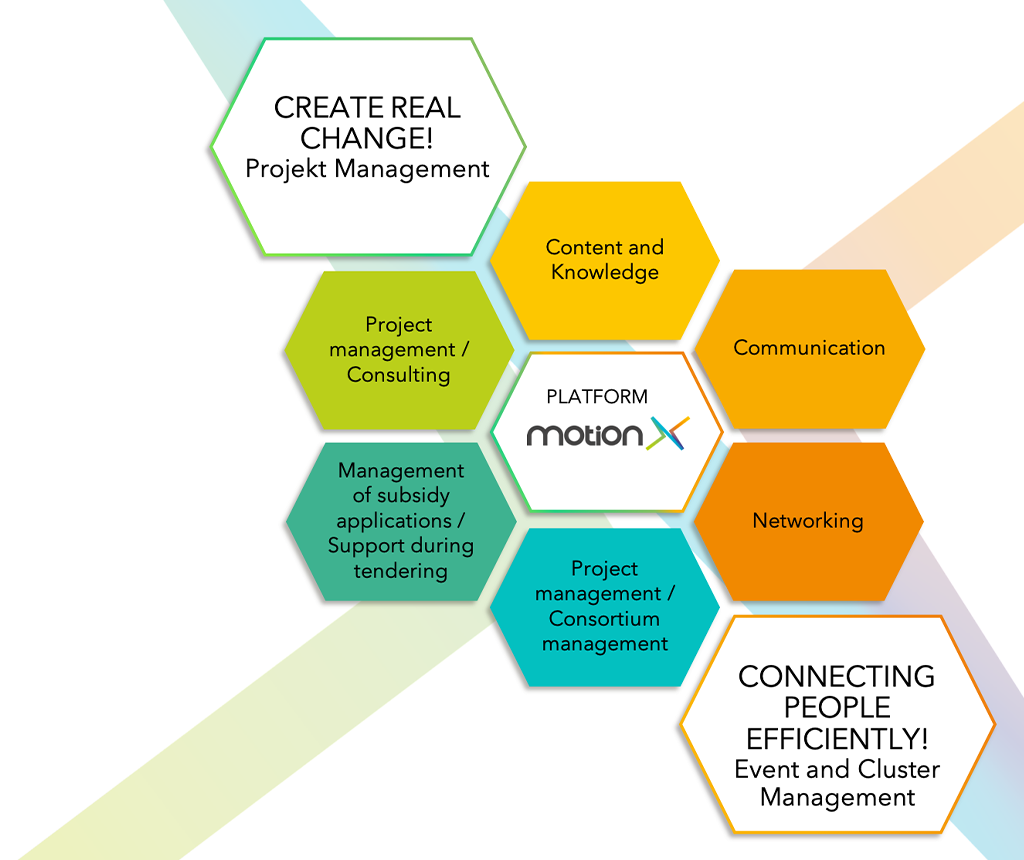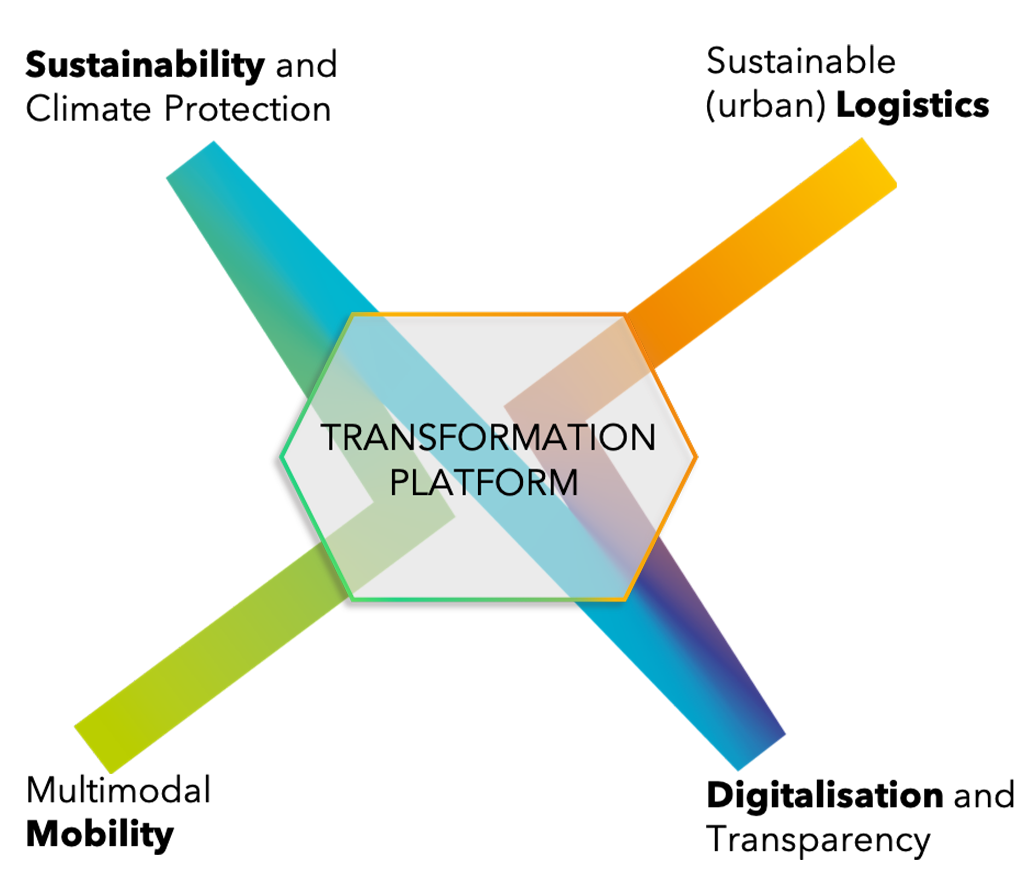 MOTION-X MISSION
Platform and Motor for Transformation
motion-X is the neutral multimodal innovation and networking platform for the efficient interconnection and concrete transformation of mobility and logistics.
WHY us?
Our project approach and our partner network are pragmatic and customer-centred, our solutions are tailor-made and innovative, our services are comprehensive but modular.
With a clear view to the future, we create new ideas and successfully develop existing ones, while at the same time challenging them constantly.
We develop a vision and make both our results and the path to transformation visible.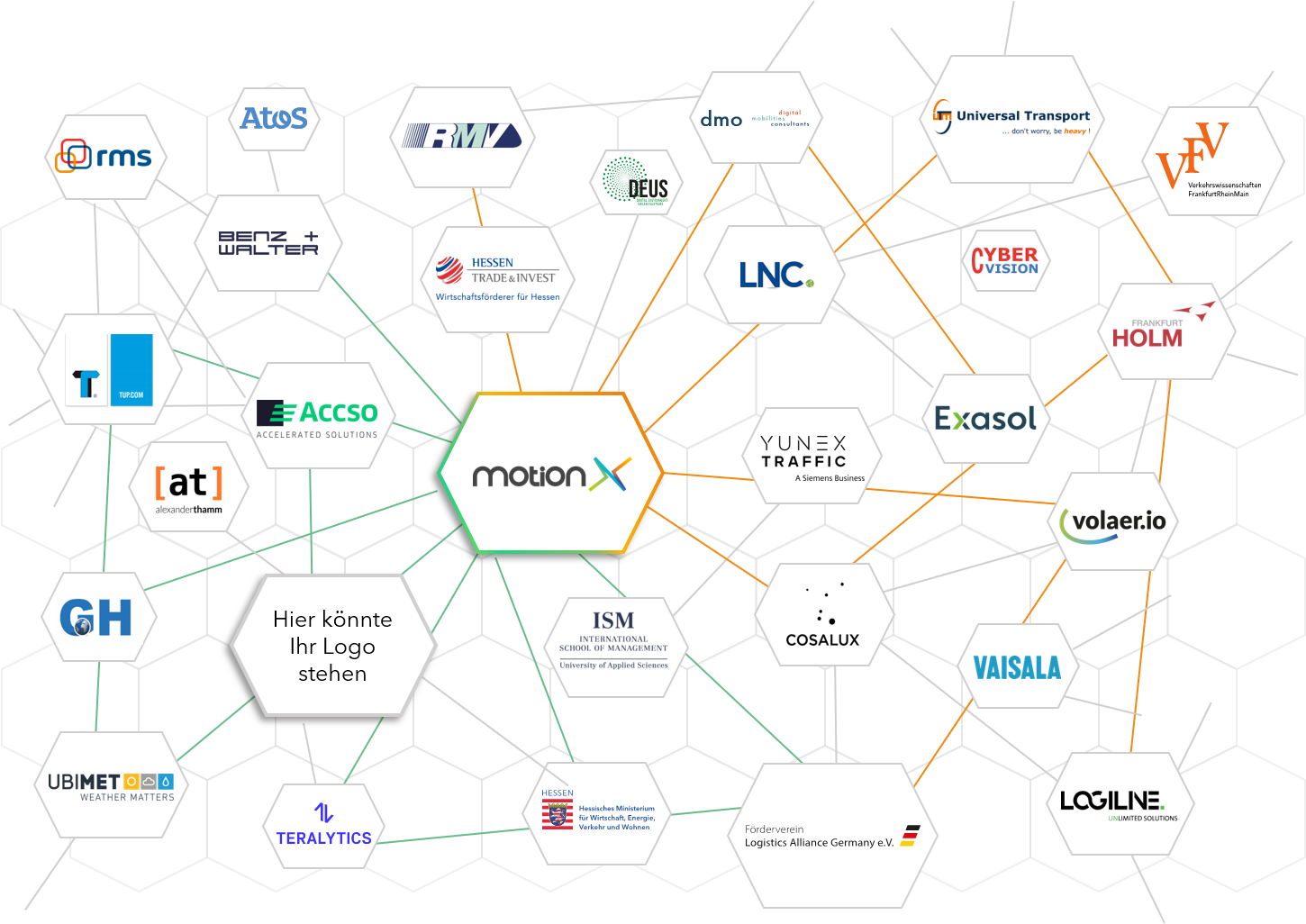 MARKETPLACE
Smart Logistics & Future Mobility Marktplatz auf der Hypermotion 2021 in Frankfurt am Main
Find out more